HSE University Hosted ICEF-CInSt 11th International Moscow Finance Conference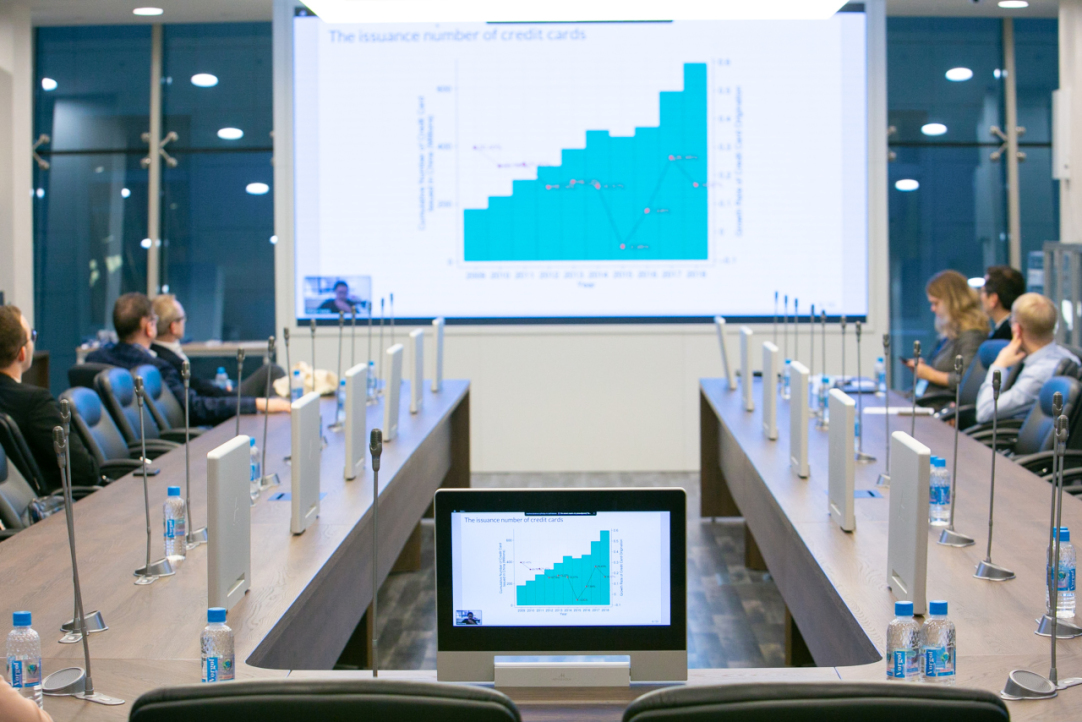 14 October 2022, ICEF Laboratory of Financial Economics (LFE) and Centre for Institutional Studies (CInSt) held the 11th International Moscow Finance Conference. The event featured six presentations by researchers based in China, Australia and USA. Acting as discussants were professors of HSE and schools in Romania.
The Conference was applied by 20+ researchers based in Europe, China, USA, India and Australia, of whom six were selected to be speakers. Traditionally, the presentations spanned a diverse range of finance-related topics, including asset pricing, banking, and corporate finance. To encourage productive debate, each presentation was followed by discussants' comments.
The six speakers represent the University of Hong Kong, Wenzhou-Kean University (China), University of New South Wales (Australia), Boston College (USA), Michigan State University (USA), Arizona State University (USA). Performing the role of discussants were their colleagues at Alexandru Ioan Cuza University (Romania), ICEF, and HSE Faculty of Economic Scientists.
The Conference was a hybrid event: the participants based in Moscow attended in person and those who could not come presented online. It had 40+ audience members, including representatives of the Bank of Russia, leading Russian banks, professors in Canada and Russia, graduate and undergraduate students of HSE and other universities.
Marked by vibrant discussions, led by speakers and members of the audience, the conference proved a success. As tradition has it, every presentation and debate is followed by questions and further discussion of key points. Even today, when fundamental research in finance appears challenging, the conference has achieved its goal of consolidating HSE's reputation as a world-class center for financial research and an attractive venue for world's leading researchers.
Organizing committee:
Vladimir Sokolov (ICEF, associate professor, head of LFE)
Maria Semenova (Centre for Institutional Studies, deputy director; School of Finance Faculty of Economic Sciences, associate professor)
Keynote speakers: